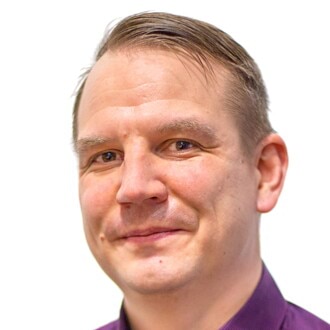 Pekka Nurminen
CIO – ICT
In my role as Group CIO, I am responsible for the production of Pinja's internal ICT services and development of data security of the group, together with our ICT department and external partners.
I started in the CIO position at Pinja in 2019 and so far I have had the opportunity to implement the brand renewal of the entire group regarding ICT services. The renewal consisted of replacing our previous company-specific brands with the common Pinja brand in the spring 2020.
In the CIO role, I can verify how versatile our development and utilization of ICT services and systems are at Pinja. We have high-caliber IT experts, application developers carrying out exacting software development, and power users making extensive use of ICT services in their own areas of expertise. In information management, we serve all these user groups providing them with ICT tools and systems to ensure smooth everyday work.
Outside work, road cycling is my great passion. Every year, Pinja's own team participates in the summer cycling challenge "Kilometrikisa", we have our own Pinja club in Strava, and our teams also take part in different keep-fit cycling events.