Profession
Cloud and IT Services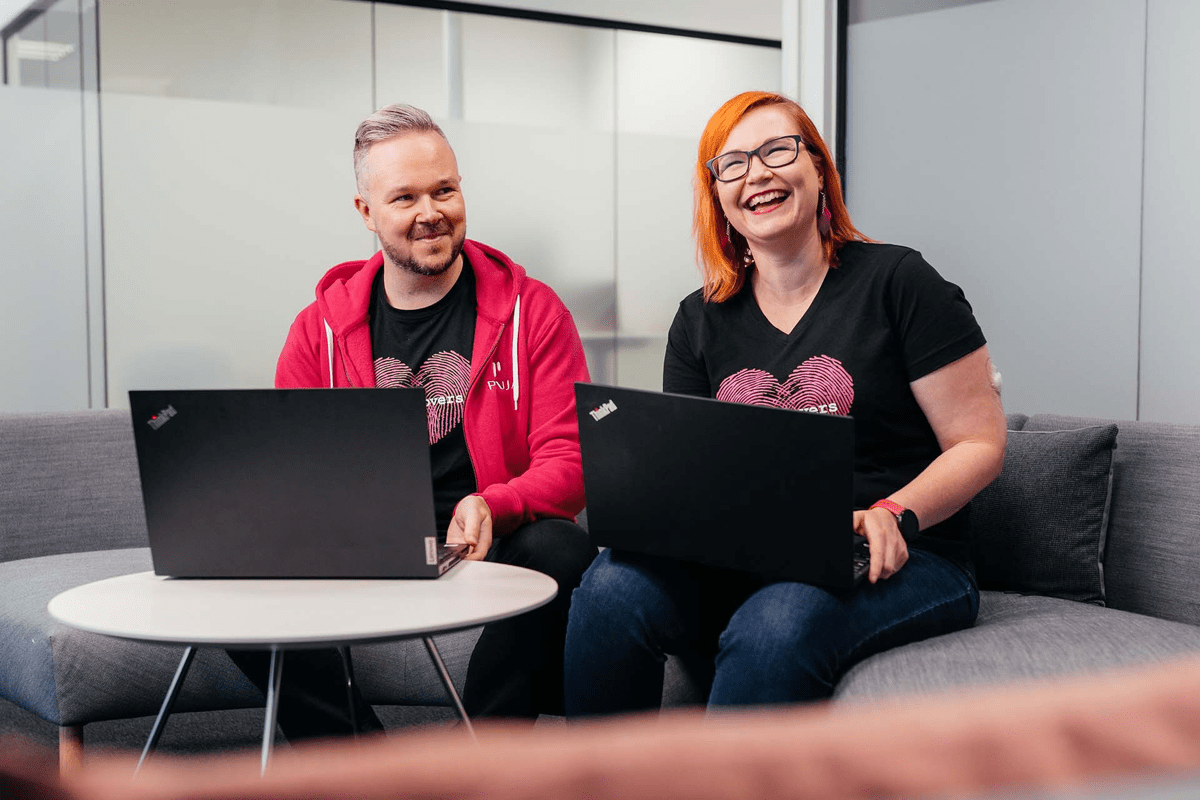 Our daily work consists of cloud platforms, server and storage solutions, automation of ICT service production, workstation environments and service monitoring. We develop and maintain solutions that meet our customers' needs to allow them to concentrate on their core business by providing ICT solutions that are functional and meet the needs and requirements of the business.

This makes it possible for us to offer various expert jobs. Some of us work near the customer, for example, developing and maintaining customers' office IT and industrial manufacturing systems, while others concentrate on offering expertise related to background systems, mastering technologies related to data centers and public clouds.
We have an extensive understanding of the technology of ICT services and its possibilities in IoT applications and services related to the health technology, for example. We understand the importance of performance and availability of services as well as data security aspects related to our customers' business. Accordingly, we know how to plan, implement and maintain the necessary ICT environments from a technical point of view.
It is important to us that each member of our team can develop their expertise to master different technologies and utilize them for fulfilling ICT needs related to our customers' businesses. We can work independently but we are not afraid of asking for help from our team, when needed. If you are an ICT professional in the field of workstations or service production or want to develop your skills in this area, join us!
What do we do? We are building a sustainable world byte by byte.

For our clients, we are a full-service partner in everything that data and digitalization can achieve. We ensure the success of our clients through in-house SaaS products and services.
The data we work on helps to make people & planet positive decisions. Reduce emissions and environmental footprint, improve circular economy, improve the production lifecycle, make traffic safer, and much more.
We build a sustainable world, together, every day. Would you be one of us?