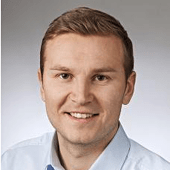 Tuomas Lassila
Vice President, Service Operations – Cloud and IT Services
Hi, I am responsible for Pinja's Service Operations business, which includes the Service Desk and ICT businesses. Our target in this area of responsibility is to create the most well advised service production organization in Finland, a great place to work.

I have reached my current role through several different jobs and responsibilities starting from the year 2013, when I joined Pinja as a product and sales manager.
My leisure time activities include sports, spending time with my friends and watching good television series, and of course my family.