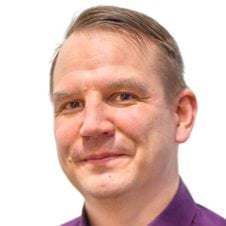 Pekka Nurminen
CIO – Cloud and IT Services
I am the CIO of our Group and, together with our ICT department and external partners, I am responsible for providing internal ICT services and developing the Group's information security.
My career as Pinja's CIO started in 2019, and so far, I have been able to implement the Group-wide renewal of our brand in terms of ICT services, in which our previous corporate brands were replaced by our common Pinja brand in spring 2020. 
As a CIO, I get to see how versatile we at Pinja are in developing and using ICT services and systems. We have skilled IT experts, application developers performing demanding software development, and power users who make extensive use of ICT services in their area of expertise. In IT, we serve all these user groups by providing them with ICT tools and systems that work smoothly on a daily basis.
Outside of work, road cycling is a great passion of mine. Every summer, Pinja has its own team in the Kilometer race, its own Pinja Club in Strava, and we also participate in various fitness events.