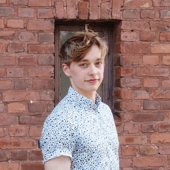 Markus Taskila
Data Warehouse developer – Business Intelligence and Data Warehouses
DW developer & Scrum master in a small, but fierce team working on making reliable and useful reporting for Helsinki University Hospital (HUS), the biggest hospital district in Finland.
I came to Pinja through a combined route of Analytics Pro and Pinja Academy.
I like Japanese culture (eeespcially Kurosawa movies), all kinds of music, martial arts and philosophy.