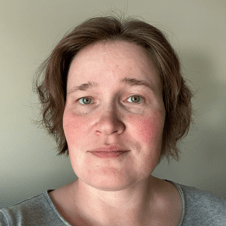 Jenni Raivo
Senior Data Warehouse Developer, BI Consultant – Business Intelligence and Data Warehouses
Hi,
I am a BI expert who can be involved in all phases of a project. I have the skills to define, implement and train, but I prefer to work with data, and build data warehouses. However, a comprehensive understanding of the whole pipeline makes it easier to come up with solutions that are as easy as possible to answer the various questions raised in reports.
My basic training as a software developer kept me in software customer support, testing and project management for a long time, but the interest in data visualization that emerged during my training has only strengthened my BI work.
Alongside projects, I provide HR services to my team based in a couple of locations, and act as a consultant to both clients and internally to junior specialists.