Career path - Venla Junttila
Scroll down and discover what a Software Developer does at Pinja!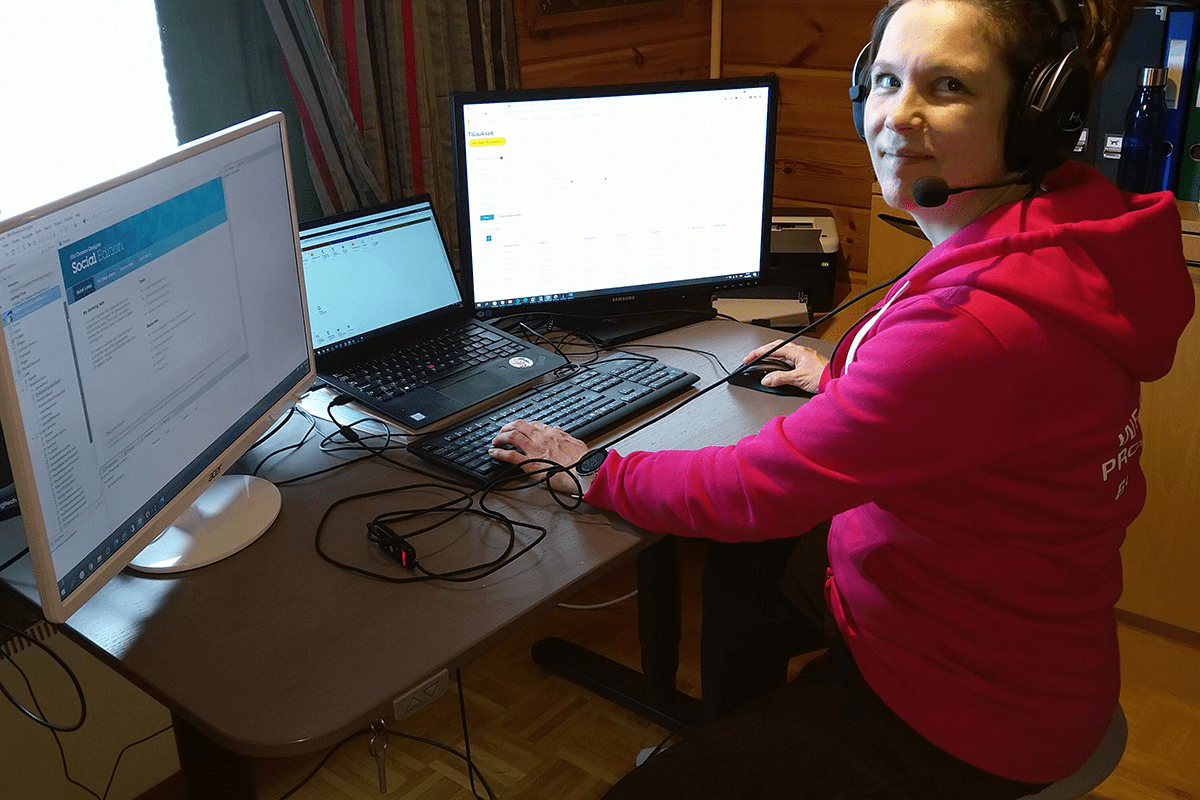 Pinja takes care of people
About 20 years ago, I became acquainted with the Lotus Notes platform, now known as HCL Notes / Domino. Over the years, I gained expertise in creating software for it, as well as developing and maintaining applications for clients.

Perhaps the most interesting HCL Notes solution I have made is an extensive application made for sizing heat recovery systems. It replaced the client's complex Excel spreadsheets and automated the sizing steps. The most rewarding thing about this job is when you manage to help the client or make an app that solves the client's problem.
Due to my experience, I can perform a wide range of expert tasks around the technology, such as supporting clients using HCL Domino. As an example, a client once worked hard with the app for a couple of days, and then contacted our support. We reviewed the problem for half an hour together, and I helped him solve the problem. The customer was delighted and that made me happy.
Pinja is a great workplace. Everyone I've worked with at Pinja has a good sense of doing things together. The many events organized by the company are also a nice addition, although, in my opinion, the most important thing is that caring for employees is reflected in the internal communication and other activities of the organization.
Pinja takes care of the well-being of employees, for example, by providing a good framework and conditions to do your work. Pinja has made arrangements for working remotely: they provide their full support and trust, as well as the needed equipment, such as an adjustable table. A smooth culture of working remotely has also existed before this time of teleworking.
The best thing about my workplace is: Pinja cares about their employees!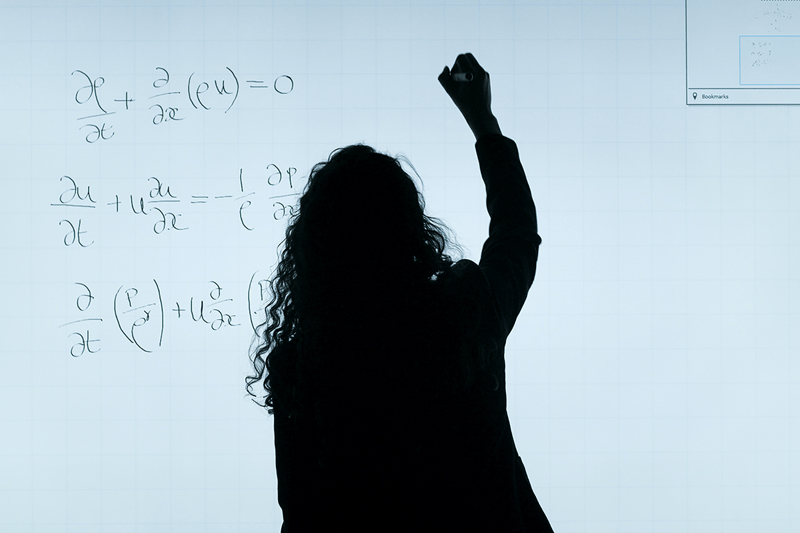 Studies at the University of Jyväskylä
I initially applied elsewhere, but got accepted to administrative data processing studies with my report card. It seemed like an exciting field, and I'm still on the same path. For example, I learned the essence of programming languages by learning the C language there. Knowledge of other programming languages has accumulated during my career, but I got a good foundation for learning them.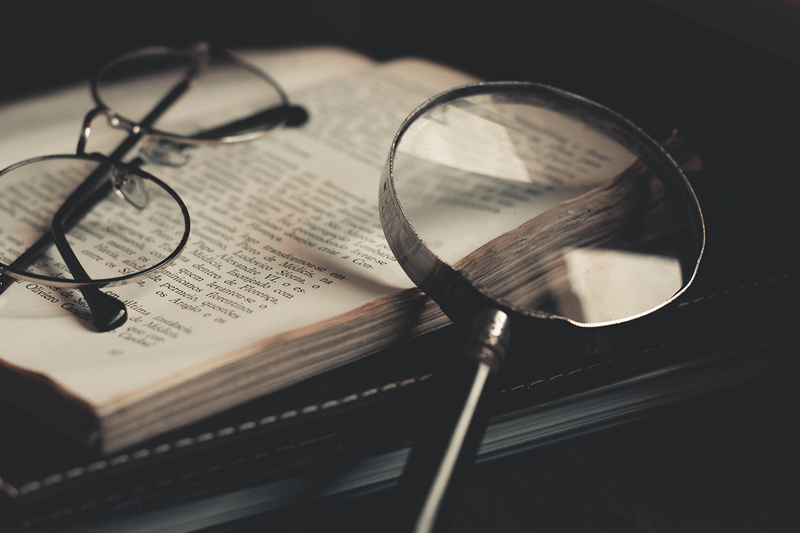 Working at the university
During my studies, I started working at the Information Technology Research Institute of the University of Jyväskylä. I was involved in a wide range of educational technology research projects. In addition to my research work, I did occasional work with the Lotus Notes platform, mostly related to system maintenance. I was part of the information management team that maintained the department's Domino servers and handled, for example, user management. I also made our facility intranet on that platform.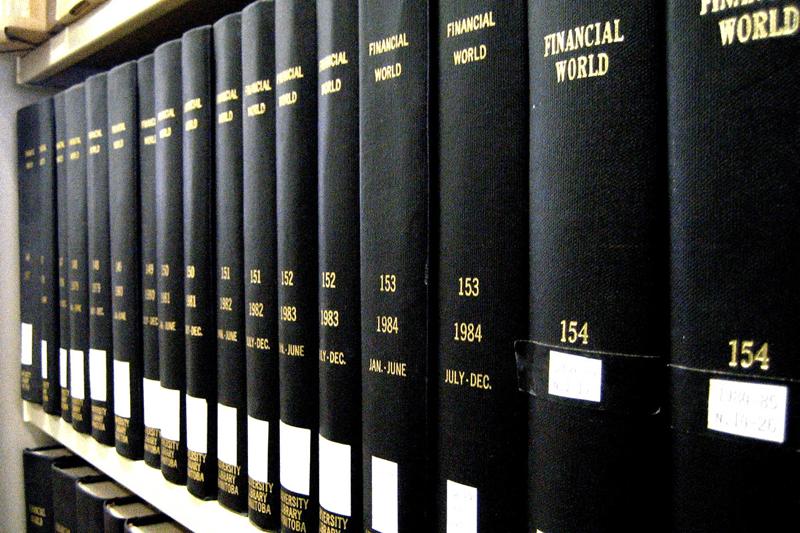 Master of Science, Information Systems Science
In 2000, I graduated from the university with a master's degree in economics, majoring in information systems. A client project that was a compulsory part of my studies initially introduced me to Lotus Notes. That is when I started gaining knowledge of the platform, which is what I'm still doing today.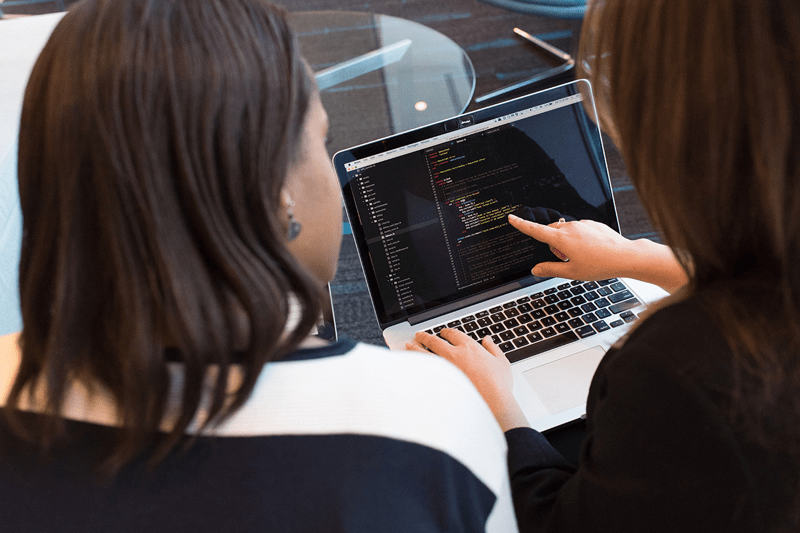 As a HCL Domino / Notes software developer for Pinja
After graduating, I started working at Pinja (formerly Netwell) in 2007. I started developing HCL Domino / Notes applications full-time for our own products and client projects. I also organized platform-related training for clients. In addition, I was responsible for maintaining and developing clients' existing Notes applications. Applications made with it back in the 1990s can still be used and developed today!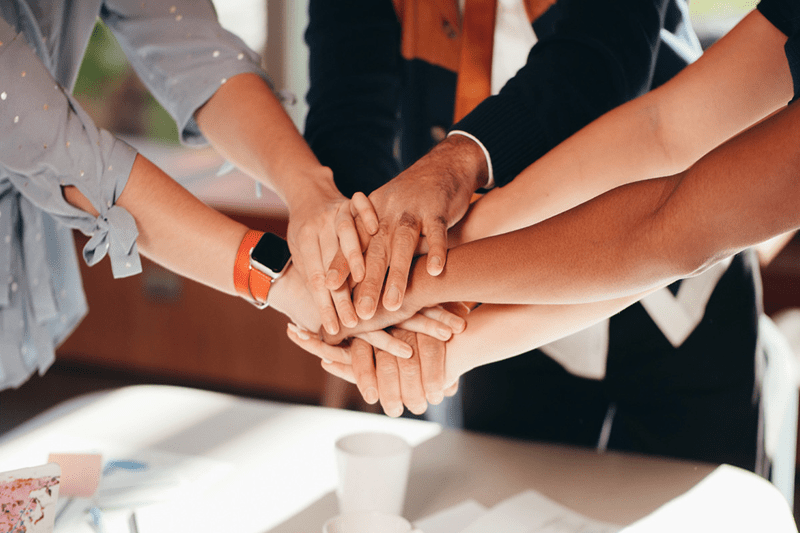 Evolving software developer role and growing team
My new main responsibilities were, and still are, the maintenance and coding of features of clients' old HCL Domino / Notes applications, as well as the development of new applications. Over the years, the size of the team has grown to about 5 people. Our team develops new browser-based applications. In addition to these, I assist clients in the HCL Support team.

The best thing about our team is that we get peer support from each other, and complement each other's skills. We have all been making applications with the same technology for a long time, so we know both the pros and cons, as well as several ways to solve problems. The cooperation always works.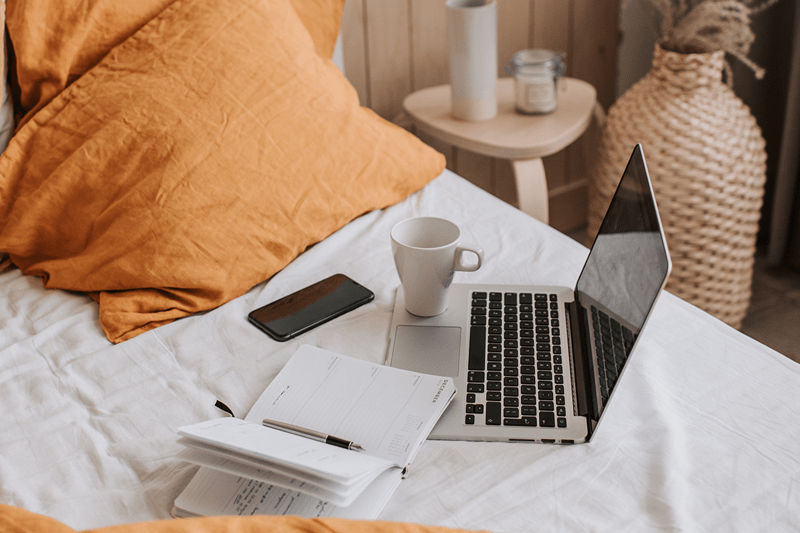 New development and formal remote work agreement
In my current role, what I value most is that you can always develop something new. In almost every project, you get to know a new type of client and industry, and you have unique problems to solve. The possibility of full-time remote working is also a big plus – after a morning walk and a cup of coffee, you can start working immediately without any transitions.
We at Pinja invest in the environment with sustainable development and consider it important.