Career path — Piia Morko
Scroll down and discover what a Business Intelligence and Data Warehouse Specialist does at Pinja!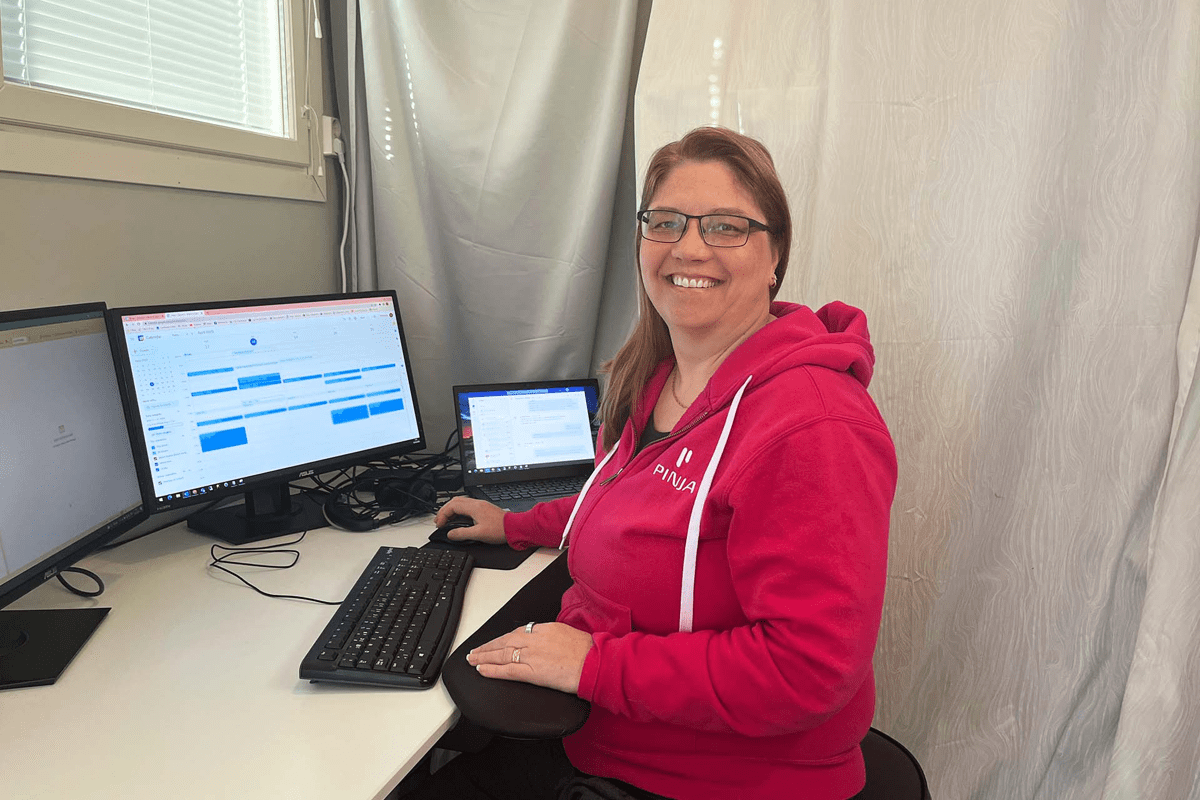 The will to evolve drives you forward
I'm Piia, and I work at Pinja as a Business Intelligence and Data Warehouse Specialist. In my work, I have, among other things, redesigned a client's financial reporting to make it easy to drill down. Data transfer was done from the source systems using SSIS packages to a Microsoft SQL Server database.
The transferred data was compiled into a tabular cube, and published to SQL Server's Analysis service. The data was put into a cube format that can be viewed in Excel and Power BI reports, making it easy to find incorrect entries, for example. Initially it was done at the company level, but now it has been refined down to the level of the work management.
I like the fact that I can prepare the whole reporting pipeline from where the data is, all the way to the report. It's nice to see the end result. For a long time, I wasn't involved in Power BI, which made it difficult to get started: I didn't know how the end result would be used, and what it should be like. In my own work, I pride myself on the fact that I create a properly finished product once, which I rarely have to go back and improve.
Pinja's working culture is open towards the client. We are serious about helping our clients, and our solutions are tailored to their needs, so that the collaboration continues beyond the first project. We have a strong sense of working together – solutions are thought through together.
At the beginning of the year, we participated in the SQL Bits event in Wales remotely. Every office had the lines open, and I was in the Kuopio office during those two days. We had pre-selected the program, and the topics of the first day were Azure and Data Factory, and the second day was Machine Learning. For me, an important thing was getting to spend time with the team, talking and bonding.
The best thing about my workplace is: My colleagues! It's important to feel comfortable at work. The colleagues are the support and security in your everyday life. People are the ones that make Pinja.
My career path
The development of my career path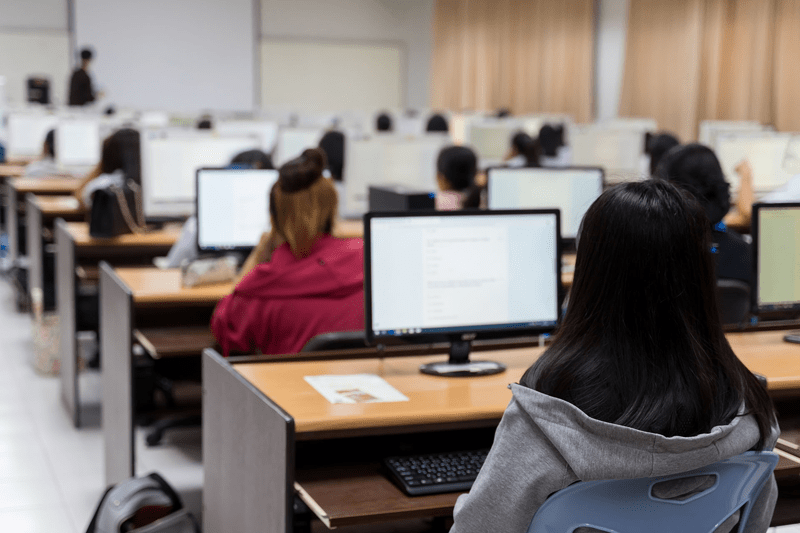 Teaching databases at an adult education center
After graduating from Kajaani University of Applied Sciences as an IT engineer, I received a call from the adult education center Edukai in Kainuu asking if I would be interested in teaching. I taught Java, which I haven't used much, but also the basics of databases. We didn't use SQL queries, but created databases using Microsoft Access. I taught C++ and databases in the evenings at the same education center.
However, the employment relationships were quite short, as they lasted the length of the courses I taught. I also wanted to get some real work experience in the field – I wanted to learn what the job was like in practice.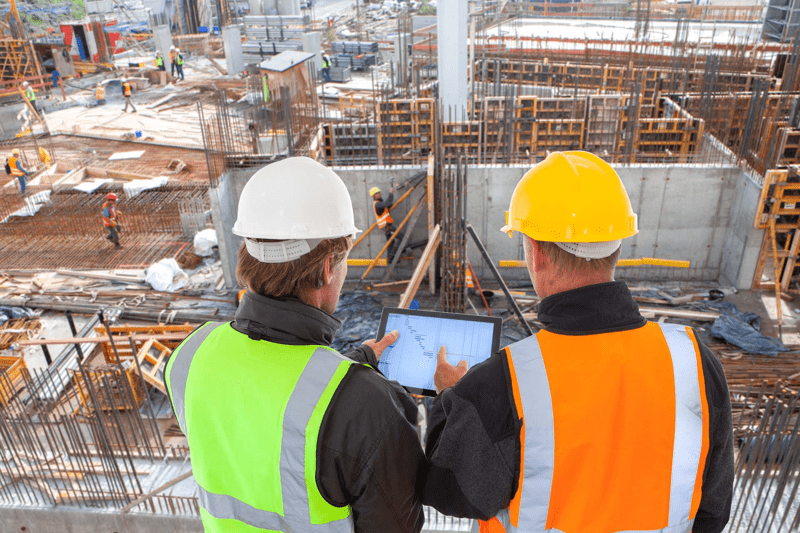 Internal software development in a construction group
I started as a software engineer in a construction group. I was in the company's IT department performing internal software development in C++ and reporting in Excel VBA. After 15 years of running financial reporting, among others, I started thinking that there must be an easier and smarter way to do this. I wanted to learn how to develop better, and noticed that a developer position was open in Seinäjoki.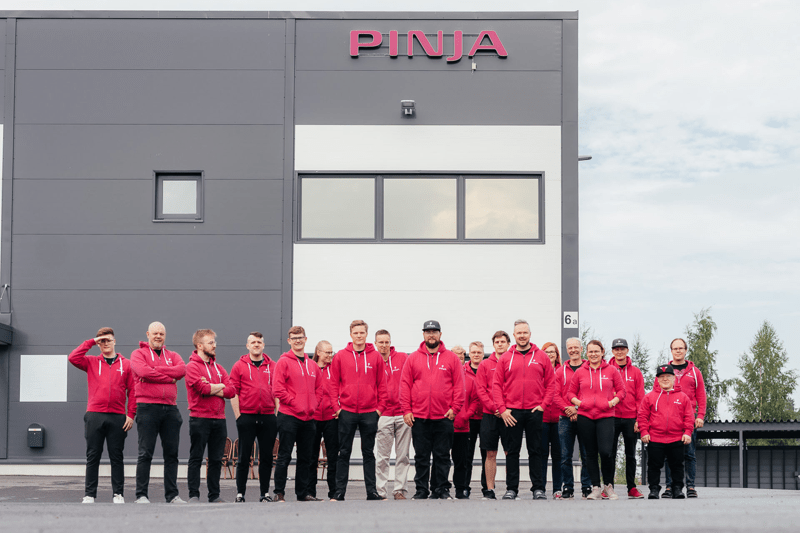 To Pinja as a BI & Data Developer
I started working at Pinja (formerly Oiwa). In my first client project for Atria, I got to work on a source system change on the HR side. My job was mainly to review data and compare them so that they didn't get mixed up.
I got the most praise for finding errors that the new source system supplier had missed. I like to poke around and ask about specifics. I feel that I have a duty to intervene if I notice something. Otherwise it will remain a nuisance and I will stumble upon it later on again.

Refining data even in challenging projects
One challenging project was a product sales project, where the client's product sales data had to be reported. The data had to be entered into the cube in a slightly different way than usual, which was a challenge. We made the end result work, and the client told us that they hadn't had that data at all before, and now it came in a form that they could use.
In the solution, data transfer was done from the source systems using SSIS packages to an SQL Server database. The transferred data was compiled into a tabular cube, and published to SQL Server's Analysis service. The data came from several tables, which were slightly different. Getting everything together and translating the data with pivot functions was quite challenging. Knowing that there would be more tables in the future, I created a configuration table to make it easier to include the new table in the transfer.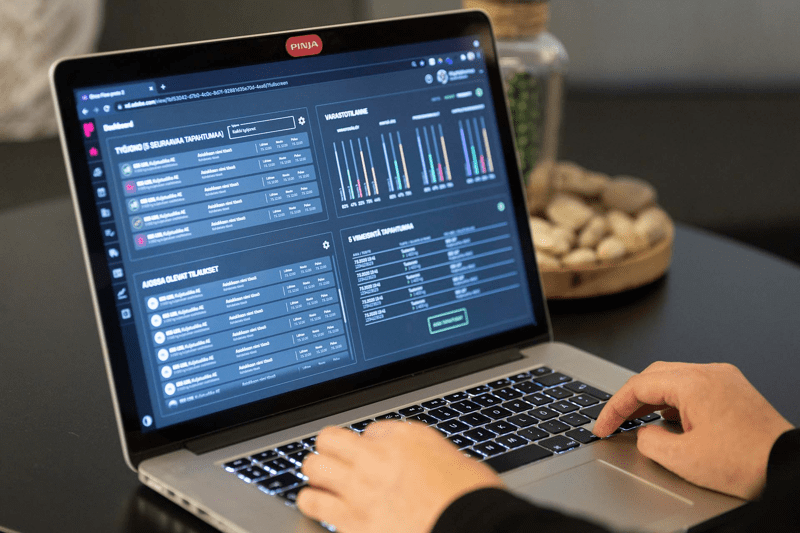 Insights into better ways to develop reporting at Pinja
The best thing about Pinja is getting to see how reporting is actually done and how reports can be adapted to the many needs of large companies. I got an answer to my earlier question – there are better ways to develop reporting.
The answer is the whole reporting solution where data is processed in packets, not scattered here and there, and a cube is used to display the data of a report, and drilling down is done automatically. The thing that drives me forward is the desire to develop my skills, and help the client get something that's useful and helpful.

If you get bored of your own role, Pinja has many opportunities to change your career. You could say that your imagination is the limit!
What does being a datalover mean to me?
I see data as a challenge. Every time, it is a challenge to understand a new system, connect the data, and find the data that is relevant to the client. It is rewarding to see that the client is happy to have access to the information they need. Being a datalover also means that I'm enjoying myself, and having good people around me.