Career path - Kimmo Kasurinen
Scroll down and discover what the Vice President, ERP Solutions does at Pinja!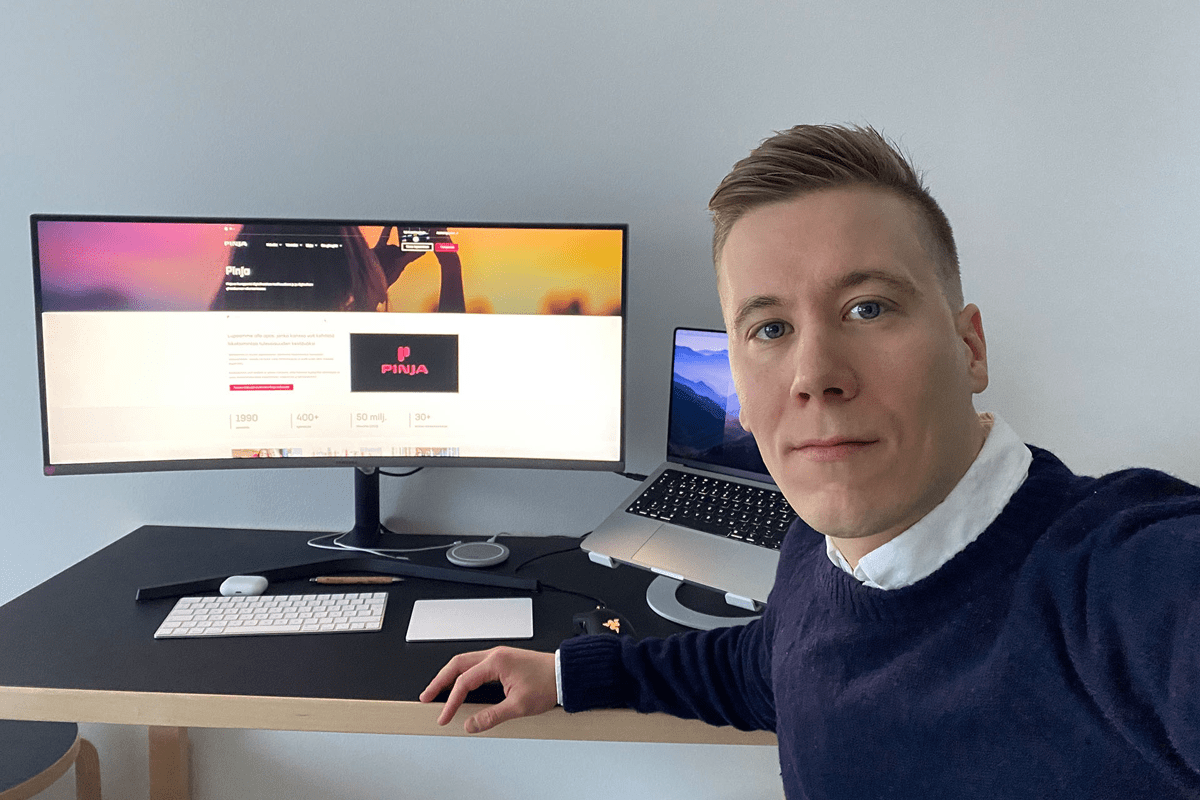 We trust employees and give responsibility
Originally, I started working at Pinja through a collaborative project when I was studying at the University of Jyväskylä. My career development has been gradual and piecemeal. I started as a software developer, and since then I have worked as a Scrum Master, Service Architect and Product Owner. What started with taking over the business responsibility of Muster by Pinja in 2018 has led to me being responsible for the entire ERP business today.
The important thing in my work is that we are able to meet our customers' business-critical needs with our applications and solutions. It's great to see how our ERP systems make things easier and more efficient for our customers.
I appreciate my workplace because we trust our employees and give them responsibility. At Pinja, you can progress and take on more responsibility if you want – regardless of what point you are on your career when you start your job. The employer also supports career development through training and joint events.
Pinja's employees are dedicated to their tasks. Hackday, for example, involves forming teams that differ from everyday life and competing against yourself, against time and a little bit against each other. Coding applications out of new ideas and continuing into the night creates a good team spirit. The next day, the results are presented over coffee, and people laugh and marvel at how great things can be done in such a short time.
The best thing about my workplace is the support network provided by the work community. In every position, I have always had a safety net and someone to turn to when things get challenging!
Computer science studies at the University of Jyväskylä
I studied at the University of Jyväskylä, majoring in computer science. They have a wide selection of coding courses that offer many different perspectives. They were my favorite because they allowed me to be creative. I also got into coding when I was involved in the development of a mobile app for a university project. The app was used to scan nearby Bluetooth devices and provided pairing to the detected devices for file transfer. The project didn't take off, but it was worth exploring.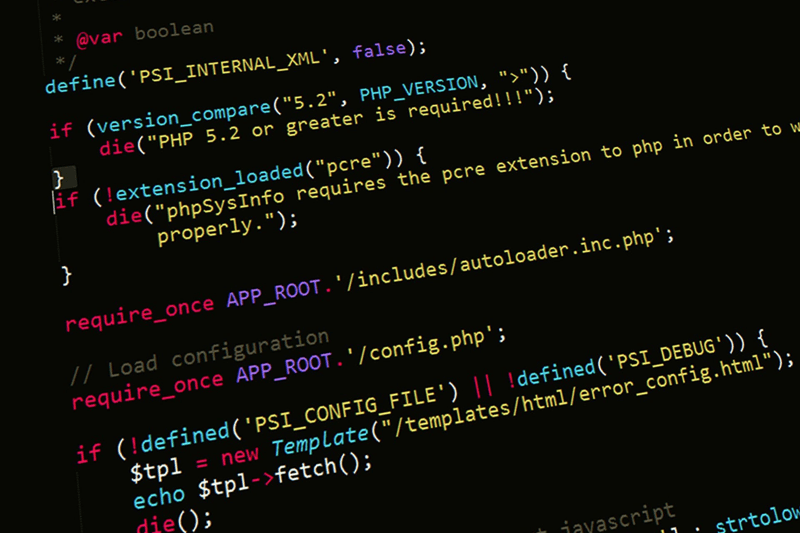 To Pinja through the minor subject
Technology business, my university minor, included a company visit that allowed me to work for Pinja. At first, I was involved in the development of a property remote monitoring system. I was a software developer on the project, coding PHP as my main language. I continued working at Pinja after the traineeship.
Certified Scrum Master
When Pinja started a project to develop a drug dispenser for Evondos, I joined the team as a Scrum Master. As a Scrum Master, I mainly focused on and re-designed software development processes according to a continuous improvement approach, one step forward and one step back, to find the best way to work. Pinja provided me the training and I was certified. Pinja has always made sure that skills go hand in hand with the job description.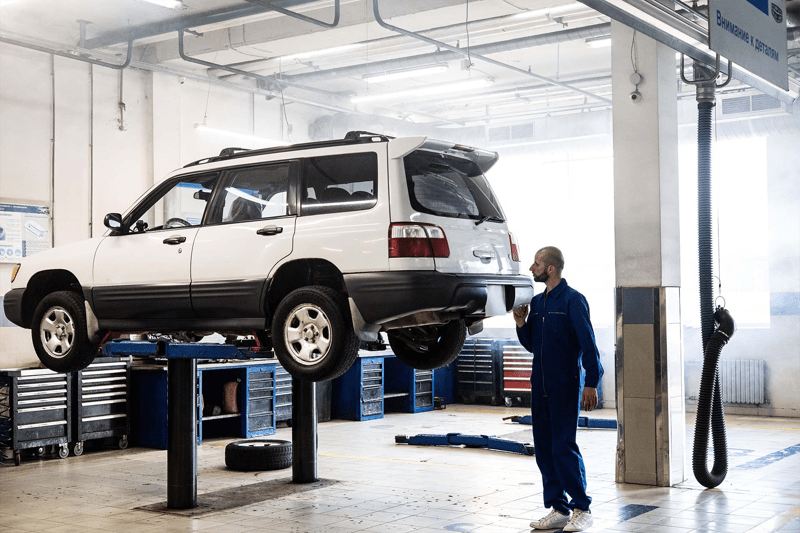 Development of a service product
Here at Pinja, we have the opportunity to develop our own service products, in addition to rotating projects. A good example of this is the Muster by Pinja inspection system, which we started developing in December 2012. I started as a software developer and Scrum Master. The funny thing was that I had no experience of vehicle inspections – I didn't even own a car. I learned by doing.
Muster by Pinja at the heart of career development
I spent most of my time at Pinja with Muster. My career took off when I took the lead in the product development team. At that point, I had a service architect type role, where I was responsible for the type of service that was offered to the customer. Before I took over the whole business of Muster, I was also a product owner in the Scrum sense. Every role has given me the opportunity to grow, and I have acquired skills through practice.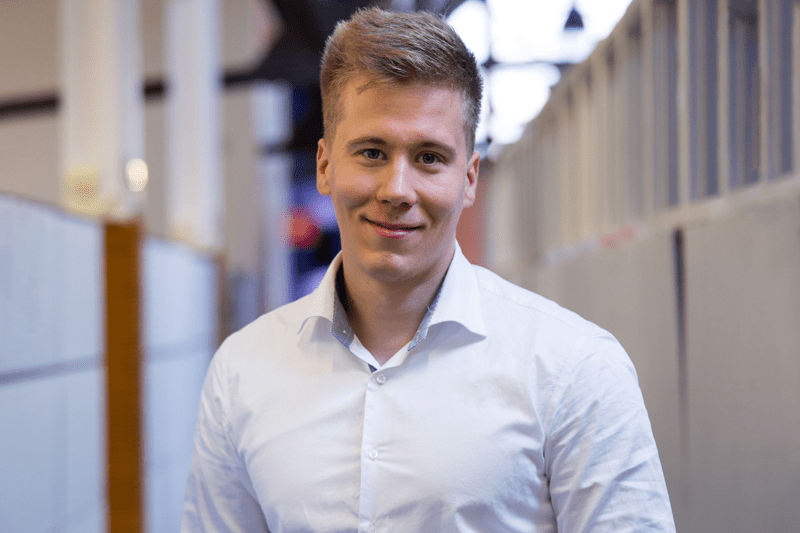 Vice President, ERP Solutions – responsibility creates meaning
As a Head of Business, my duties include being responsible for the business strategy on an annual basis, and for the achievement of business objectives on a monthly basis. In my daily work, I discuss with service managers how to achieve goals and improve services for customers, manage staff, brainstorm and plan the future of the business, marketing and sales. Above all, my work is about helping and learning together.
The work remains interesting because it keeps changing, and it provides responsibilities and the opportunity to drive the business in the direction you feel is best.

Pinja provides a good platform for growth, regardless of stage of your career!