Career path – Henna Peltonen
Scroll down and discover what a Software Developer does at Pinja!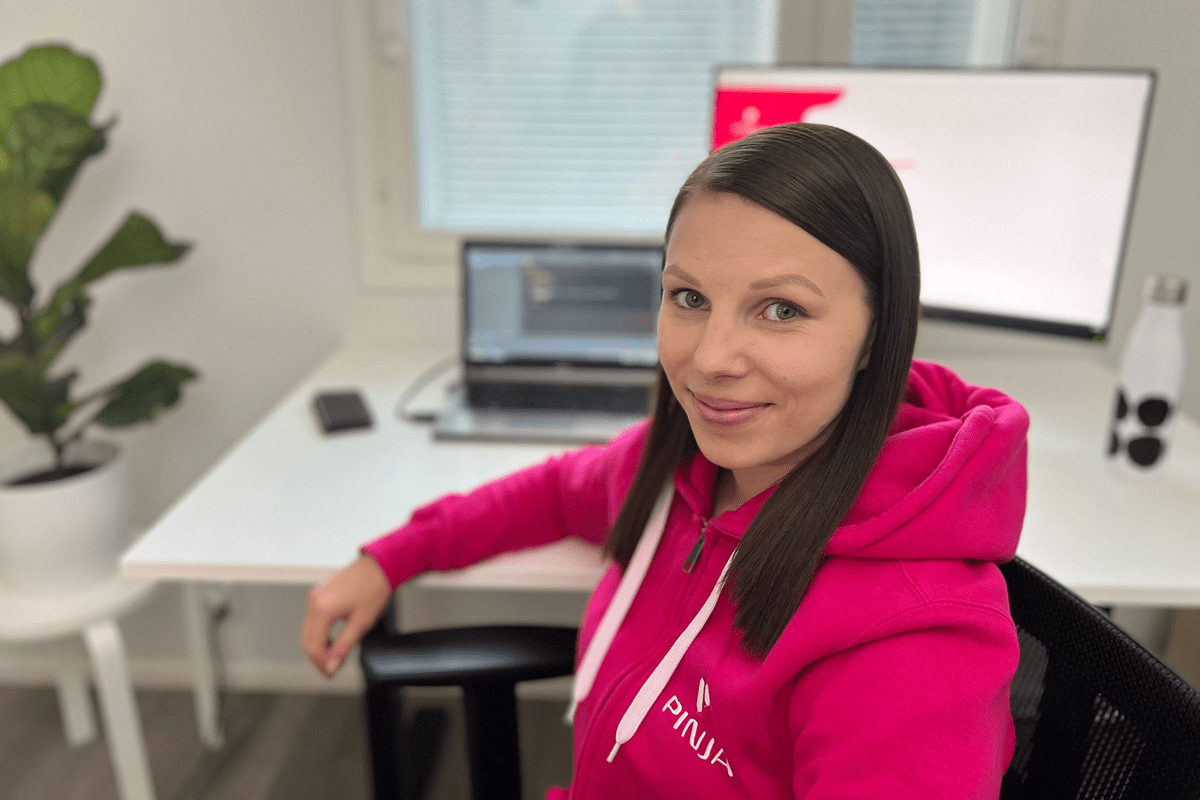 Pinja provides the freedom to influence your work
I'm Henna and I work as a Software Developer on the supply chain management system Once by Pinja. We do custom development for a couple of clients. My team consists of a Service Manager and five developers, of which I am one of the more experienced members, helping others when needed and guiding them through the process. The team supports each other and I can always get help and advice when needed.
One of the best things about the job is that you can influence your working hours and the place of work. I usually like to start work around 8 o'clock, so I can start the day before our 9:30 daily meeting where we go over what everyone has done and will do, as well as any problems and challenges. I also like the balance that comes from alternating between independent work and teamwork.
There are lots of fun events at Pinja, and you can come up with more and run them yourself if you want. I can think of several Christmas and summer parties that had fun activities. For example, we have been to Megazone and a rope climbing place. It's nice to be able to spend time and do things together with a bigger group.
The best things about my workplace are the people and the atmosphere! Doing meaningful work feels even better in a good team.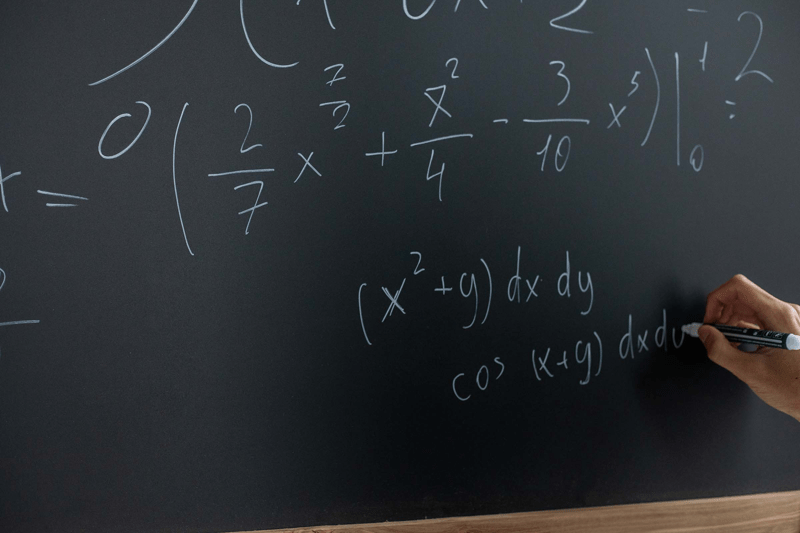 From maths and statistics to programming
I originally studies mathematics and statistics at the University of Tampere. I was going to become a maths teacher. But I realized that teaching wasn't for me and I had to come up with a new plan for the future. I took a very basic course in coding, so I started from scratch and got excited about it.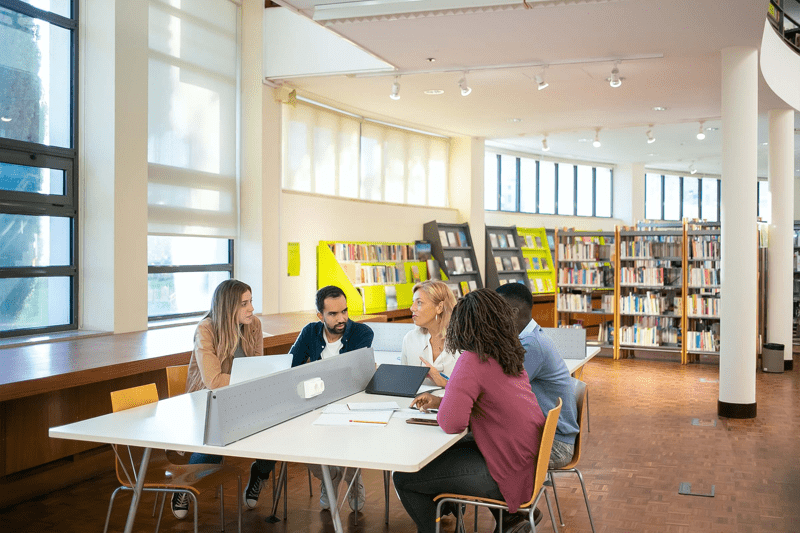 Database course practice groups alongside programming studies
I got my bachelor's degree in mathematics and statistics, then jumped into a master's program in computer science. Computer science included a lot of theory and practical programming courses, such as different languages and software design. I liked them much more than maths – I enjoyed almost every course.
During my studies, I held training groups in a database programming course at the university. I was an assistant there, checking the students' work. They had weekly exercises, which were reviewed in the groups I held. Being in that leading role gave me the confidence to appear publicly.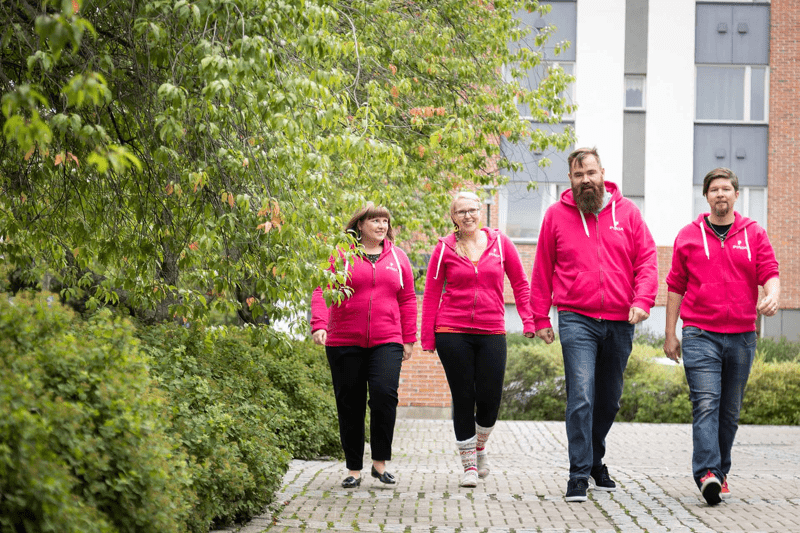 Junior Software Developer at Pinja
At Pinja, I started as a Junior Software Developer in the same team where I am today, developing and maintaining the Once by Pinja product. I immediately got to work on the Microsoft SQL database and the PHP interface coding language.
Compared to today, the team was smaller and I was always asking for help. Back then, development work was done cross-cuttingly for Once's customers, and there were no client-specific teams. Nowadays, there are also client-specific development teams, which are run by developers who are familiar with them.
Certificates through Pinja
At Pinja, I have completed several certifications, one of which is the Product Owner certificate. I had previously attended the Scrum Master training, where I became familiar with the Scrum model and practices, which continuously improve software development processes. The Product Owner training covered the same topic but from a product owner's perspective.
Later, I also attended ITIL training, where I learned about service management and management practices and processes. Each certification training has been a two-day event organized by Pinja, with a certification exam at the end of the second day. The training has been very useful in practice since I moved on to work as a project manager.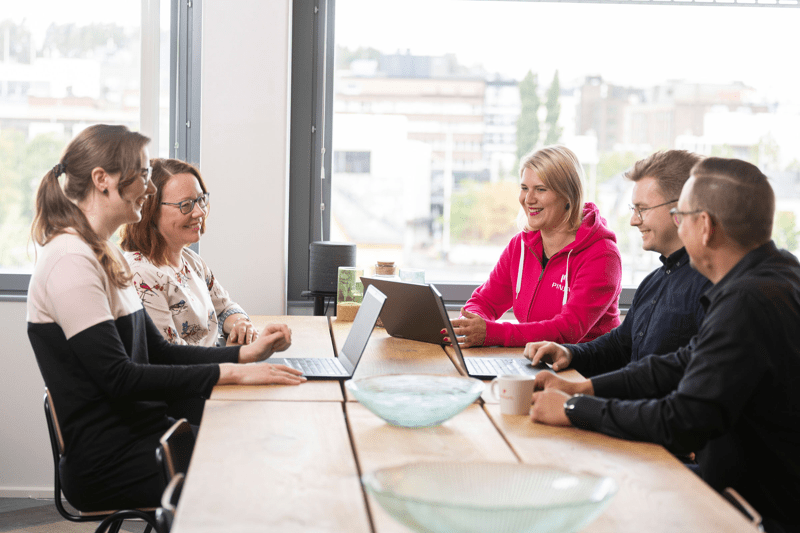 A leap into the role of project manager
When I was asked if I would be interested in becoming a project manager, I decided to give it a try. At first, I was still part of the development team, but later I jumped into doing only project work.
Projects included, for example, product launches for clients. As a project manager, I dealt with bigger issues than in my current role. You had to organize the team in many directions and hold many strings at the same time.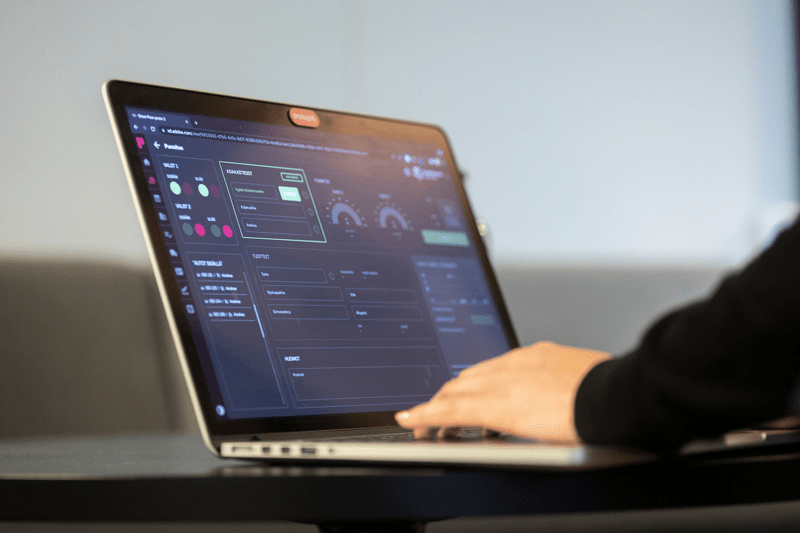 Back to Once by Pinja as a software developer
As a project manager, I learned a lot about myself and especially about what suits me and what I want to do. In the end, I felt that it wasn't what I wanted to do at that point in my career.
Everyday life felt lonely and I wanted to develop more of my technical skills, so I returned to the Once by Pinja development team as a developer. But I'm glad I tried working as a project manager – I would have regretted it if I had declined. Fortunately, Pinja provides opportunities to try out new roles.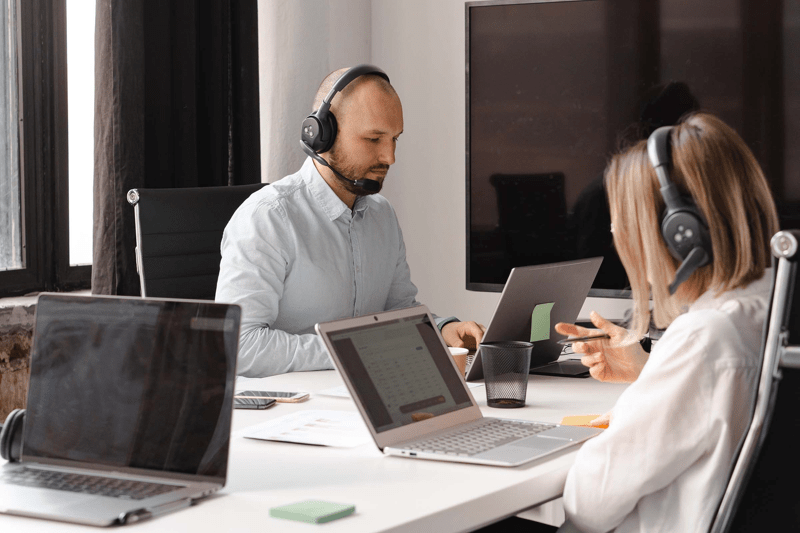 Feature development and customer service
The best part of coding is creating new features for the client. The nice thing about it is the versatility of being able to participate in the design of a feature or influence how it is implemented. It feels like being a bigger part of the whole process of making it a new feature.
In addition to software development, I also do help desk work for Once. It's sometimes stressful when a client is in crisis and you need to quickly find out what's wrong. However, solving challenging situations makes you feel good. Both in development and help desk work, being useful to the client can be rewarding.
Pinja encourages self-development by providing time and material for training!