Career path - Antti Nevala
Scroll down and discover what a Solution Architect does at Pinja!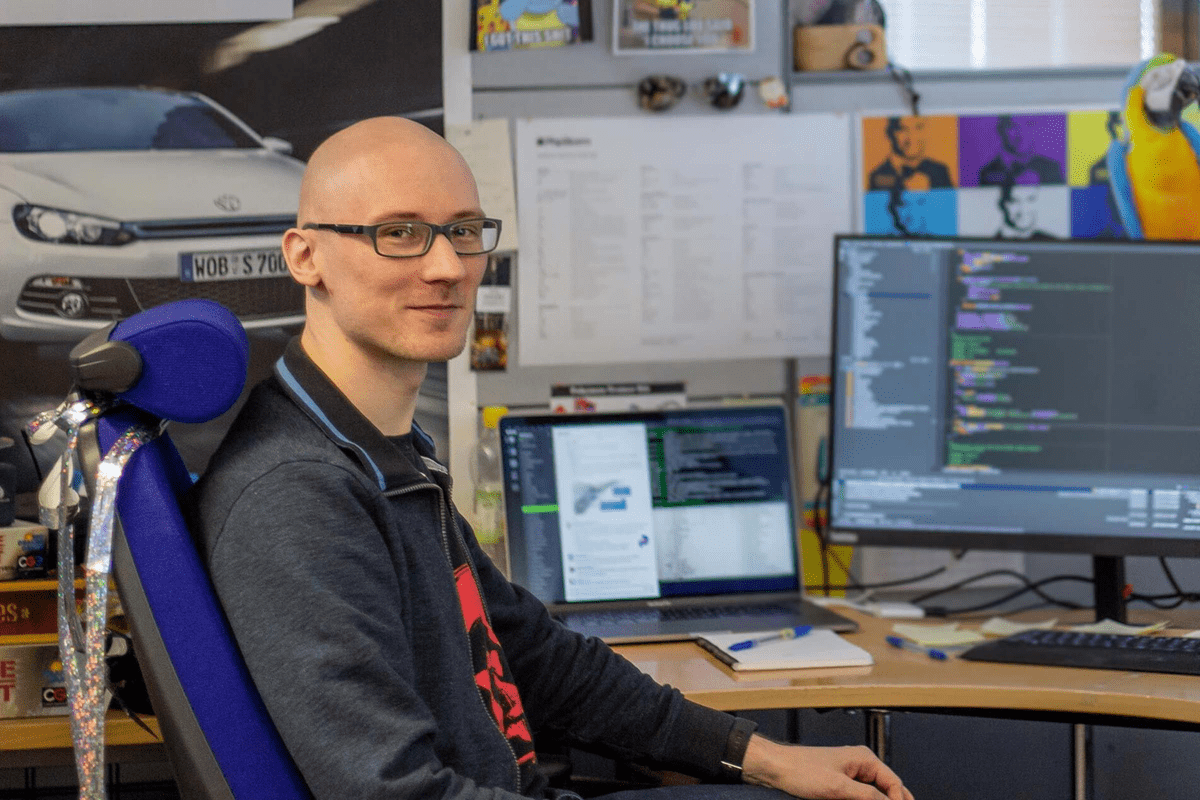 Good workmates at Pinja
My name is Antti and I came to Pinja in 2011 to complete my internship. Over the years, I have been involved in many projects and worked in several different roles. My duties have evolved to include, beside coding, also development of support practices and automation.
In January 2021, I started in my current position as the leader of the development team for the Gema team or the Gema by Pinja service. At the same time, I participate in the further development of development practices of the business unit and DevOps, for example, by building CI/CD pipelines.
In my own work, I value most freedom and the possibility to learn new things. Further development of automation is a fascinating area in my current job. I get to test new solutions, such as a new CI pipeline that could be used to build a new automation system. Over the years, I have also been involved in solving very complicated logic problems – and I have enjoyed it a lot.
I like the sense of community at Pinja. The work environment in the office is relaxed, we play board games during coffee breaks, laugh and make jokes while working. It is possible to discuss difficult problems with a colleague sitting next to you even though not working in the same project. The relationship with workmates does not remain superficial: we spend time and do things together even after the workday, for example, by arranging LAN parties.
The best thing in my job is workmates and a good atmosphere. We spend time and push forward together!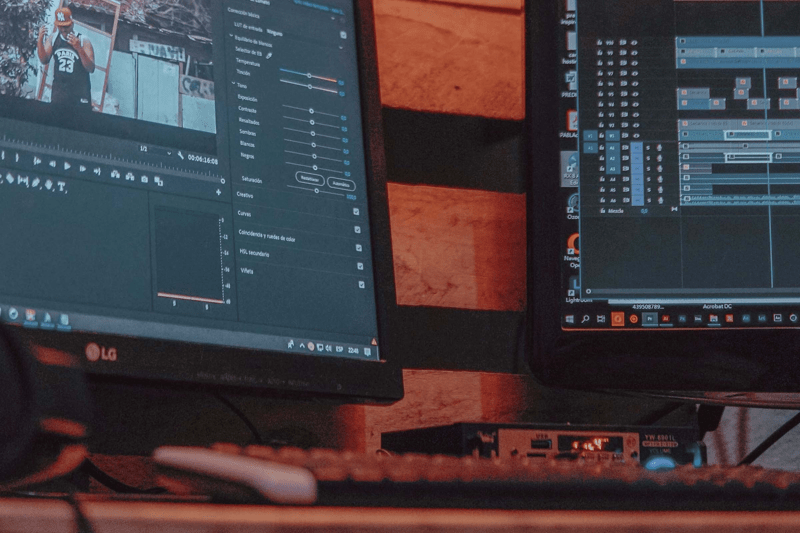 Media technology studies touch many areas
I started my studies at the Jyväskylä University of Applied Sciences. Media technology was a good subject in that I could try many different things ranging from programming with different languages to image and video processing and network technology.
I enjoyed programming courses the most, although they were rather superficial compared to what I have learnt at work. However, they were useful in that I didn't need to start here from a completely empty field.

Joining customer projects during the internship
I completed my internship at Pinja, for example, updating the company's internal framework based on the results of the availability study performed at that time, using PHP. Quite fast, I also got to join further development of customer projects using this framework.
After my internship, I stayed at Pinja working as a Software Developer while finishing my studies at the same time. It was then agreed that I would work on my thesis alongside work using one or two days a week for it.
Graduating as Engineer in Media Technology
The most useful area at school regarding my current job was project studies where we changed the project manager every week and each team member got to try leading the project in turn. It's almost embarrassing to say how useful these documentation skills learnt at school are now. When at school, you couldn't have believed that it would be simply necessary to write documentations and how much of it you should do. After graduating, I started to work full-time and learnt programming at work.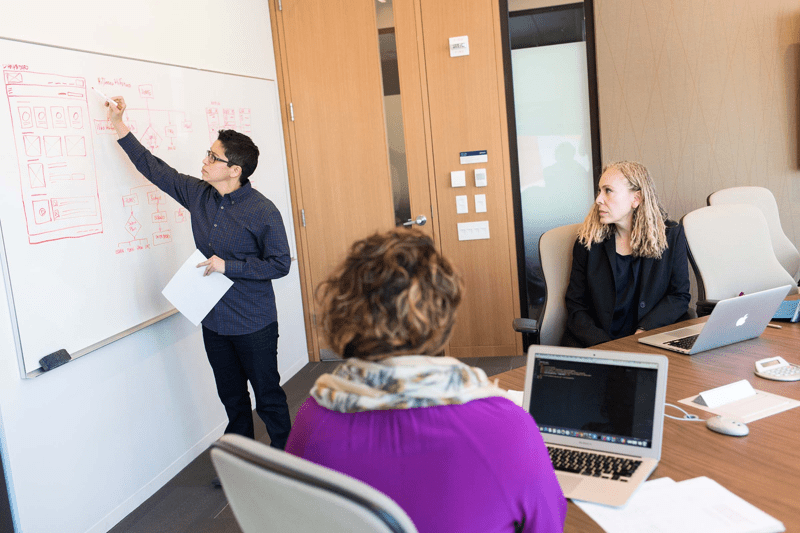 Involvement in many projects
I was involved from the beginning, for example, in a project where we developed an enterprise resource planning system for the management of customer meetings and processing of business ideas. I was allowed to have a say in the technologies used and architectural design.
We encountered complicated problems as well when data had to be moved from various old systems to a new one and everything did not always fit in as desired. An increasing project portfolio also led me to several maintenance tasks and further development as well as training of new and old employees.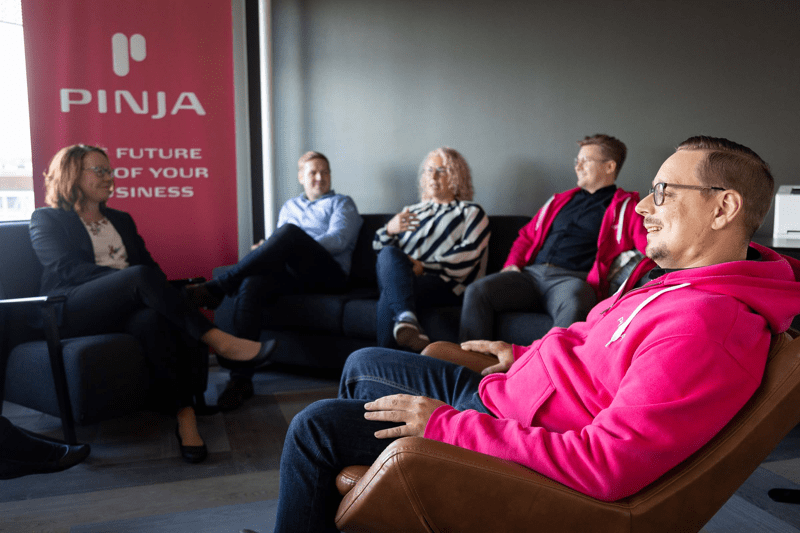 Moving to the Gema by Pinja team
Over the years, I have gradually taken on more DevOps and Scrum tasks. These areas became emphasized when I moved to the development of the Gema by Pinja service. Then, it was agreed that I would not perform coding for Gema but improve its development practices, project practices, CI pipelines and DevOps. I still do some minor coding tasks but, in practice, programming is not included in my job, at least for the time being.
The supervisor runs the daily routines
My duties have not changed so much after becoming a supervisor except for the new tasks related to supervisor responsibilities. Since our current team is spread all over Finland, we keep in touch using remote connections. A daily meeting is held every day going through the most important and general things, otherwise we chat or call in Slack.
The team members work relatively independently and they are very qualified, so that there is no need to look after them all the time. It is nice when the team take responsibility and progress as planned without the need to intervene. Many times, my own feelings of pride also arise from the success of the team.
Pinja is a versatile workplace offering many different jobs with a possibility to influence one's own career path within the company!