Multiple locations
·
Hybrid Remote
Asiakaspalvelupäällikkö
Are you a #datalover? Do you want to build a sustainable world byte by byte?
Etsimme asiakaspalvelupäällikköä vastaamaan nimetyistä kaupan alan asiakkuuksista ja heille tarjottavista palveluista ja projekteista.
Pinjan Digital Commerce tiimi toimittaa asiakkaille verkkokaupparatkaisuja ja tuotetiedon hallinnan palveluita. Tiimiimme kuuluu 25 alansa huippuosaajaa Kempeleessä ja ympäri Suomen. Asiakkaitamme ovat esimerkiksi Minimani, Veikon Kone ja Halpahalli.
Vastuualueesi:
Nimettyjen kasvuhaluisten kaupanalan yritysasiakkuuksien ja projektien kokonaisvaltainen hoitaminen

Asiakastyytyväisyyden varmistaminen yhdessä tiimin kanssa

Asiakkaan tarpeiden ymmärtäminen ja niiden kommunikointi sisäisesti eri toimintojen välillä

Asiakkaan edun valvominen ja kehityksen etenemisen varmistaminen aikataulussa ja budjetissa

Konsultointi uusien asiakkaiden esiselvitysten parissa
Käytännössä viikkosi sisältää:
Palaverit asiakkaiden, sidosryhmien ja verkkokauppatiimin kesken

Asiakkaan toiveiden muotoilu sisäisiksi tehtäviksi, ja niiden priorisointi ja juoksutus

Asiakkaiden tuotanto- ja versiopäivitysten suunnittelu ja koordinointi

Moninaisten tehtävien selvittely tiimin ja sidosryhmien kanssa asiakkaan liiketoiminnan tukemiseksi

Tiimin toiminnan jatkuva kehittäminen kollegojesi kanssa

Laskutus ja tuntien seuranta

Jatkuvaa muutosta ja sen mukanaan tuomaa oppimista!
Miksi valita Pinja?
Nykyiset työntekijämme kertovat, että Pinjalla parasta ovat:
Jatkuva kehittymisen ilmapiiri

Ystävällinen työyhteisö ja apua saa aina kun sitä tarvitsee

Jatkuva oppiminen haastavien ja merkityksellisten projektien parissa

Voit olla oma itsensä, juuri sellaisena kuin olet!

Hyvät uramahdollisuudet. Tulevan lähikollegasi tarinan Pinjalla voit lukea täältä.
Lisäksi:
Voit käyttää 10 palkallista koulutuspäivää vuodessa omaan ammatilliseen kehittämiseen

Muita henkilöstöetujamme ovat mm. välipalaetu, lounasetu, liikunta- ja kulttuurietu, hierontaetu, sekä tottakai laajat työterveyden palvelut, ja kattavat vakuutukset

Työskennellä voit toimistoillamme, hybridinä tai halutessasi täysin etänä (jolloin saat kotitoimistoosi täysin varustetun työpisteen: sähköpöydän, ergonomisen työtuolin ja muut työvälineet).

Työpaikka vahvassa, kehittyvässä ja kansainvälistyvässä organissatiossa!
Mitä odotamme sinulta?
Jo aiempaa kokemusta ohjelmistokehityksen parissa työskentelystä → tämä helpottaa ymmärtämään arkista ohjelmistoslangiamme!

Kokemusta asiakas- ja projektityöstä

Organisointikykyä jatkuvasti muuttuvassa liiketoimintakentässä → asioita tapahtuu paljon ja niiden hallinnointi on tärkeää tehtävässä menestymiselle!

Vuorovaikutustaitoja, tätä työtä tehdään ihmisten kanssa tiimityönä!

Aitoa asiakaslähtöisyyttä ja kiinnostusta asiakkaiden liiketoiminnan kehitystä kohtaan

Energistä työskentelyotetta

Matkustusvalmiutta valtakunnallisesti ja tarvittaessa ulkomailla asiakasprojektien niin vaatiessa

Tiimimme työkieli on englanti, joten kommunkointi tulee onnistua englanniksi!
Lisäksi arvostamme:
Kaupallinen- tai tekninen koulutus

Kokemusta verkkokauppamaailmasta (erityisesti Magento 2), mutta sitäkin tärkeämpää on halu oppia!

Digitaalisen markkinoinnin työkalujen tuntemus auttaa sinua tehtävässä

Työkokemus kaupallisen alan järjestelmien parissa (esim. PIM, ERP)

Ruotsin kielen taito
Mikäli tehtäväkuvaus herätti kiinnostuksesi, niin hae, sillä hakuaika päättyy 19.2.2023. Paikka täytetään heti sopivien hakijoiden löydyttyä, joten älä aikaile!
---
Lisätietoja voit kysyä:
Tero Kangas
Liiketoimintajohtaja, Digital Commerce
tero.kangas@pinja.com
puh. +358 45 127 3954
Locations

Multiple locations

Remote status

Hybrid Remote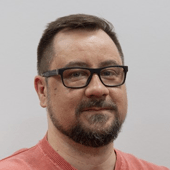 Contact
Tero Kangas
Director, Digital Commerce – Software
What do we do? We are building a sustainable world byte by byte.

For our clients, we are a full-service partner in everything that data and digitalization can achieve. We ensure the success of our clients through in-house SaaS products and services.
The data we work on helps to make people & planet positive decisions. Reduce emissions and environmental footprint, improve circular economy, improve the production lifecycle, make traffic safer, and much more.
We build a sustainable world, together, every day. Would you be one of us?
About Pinja
Pinja is an international and fast-growing software company. We employ 500 professionals and serve our clients in more than 30 countries.
We enable building industrial innovation and a digital society for example by offering various SaaS and BI solutions to our clients.
Multiple locations
·
Hybrid Remote
Asiakaspalvelupäällikkö
Loading application form
Already working at Pinja?
Let's recruit together and find your next colleague.