Department
Software production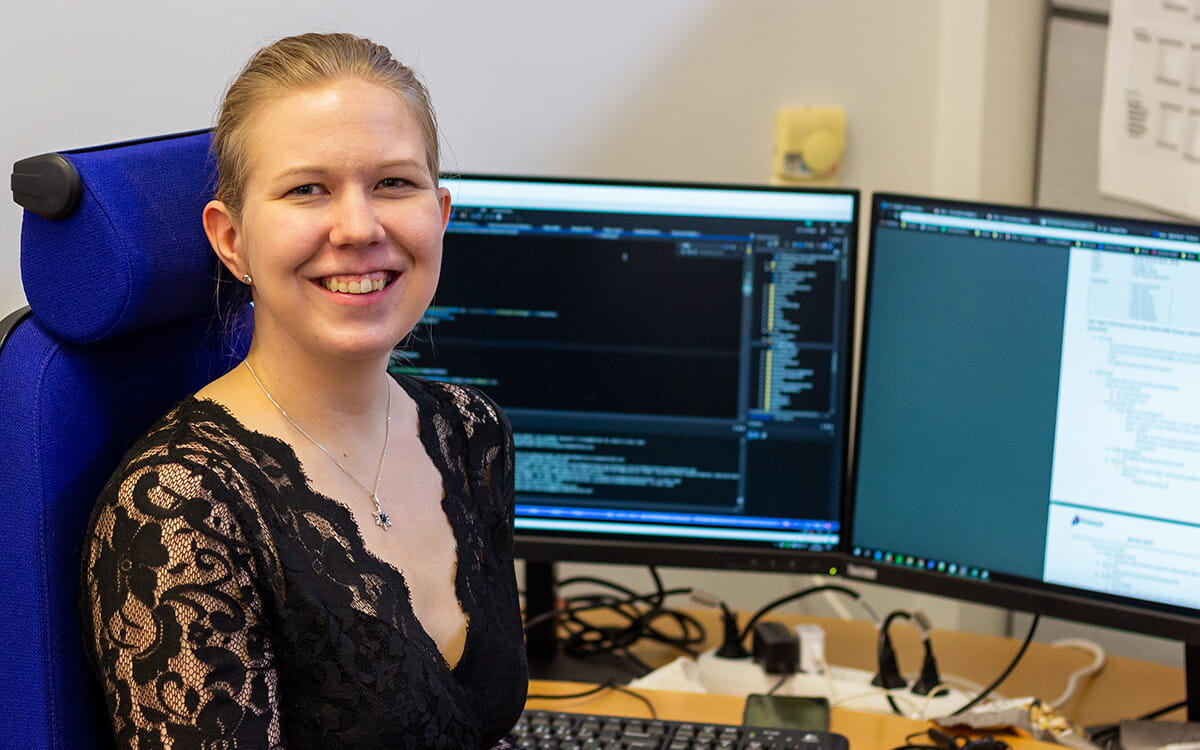 Clean and maintainable

Do you know what a Software Craftsman is? In the old days, the village blacksmith, based on his professional pride, took responsibility for each and every barrel and horseshoe that left his workshop. Today, modern Software Craftspeople at Pinja are responsible for the production of clean, functional, maintained, tested, and in all senses high-quality code. For example, this is visible in the fact that every single row of code is verified by a teammate as part of our development process before it continues its path toward production.
Our tools
Our tools are always selected according to the need, we do not prioritize any particular technology. As far as possible, we utilize the possibilities of open source code and share good practices with the world's coding communities. Take a look at our handicraft at Github.
Together we can achieve more
The corner stone of our work culture is teamwork, solo players are a thing of the past. We operate in a genuinely agile manner applying proven processes and procedures according to each particular case. We have improved our operating procedures and development processes in the long-term, and it seems that this work is never completely done. Join our team!
Mitä arvostamme työyhteisössämme?
Jatkuvan oppimisen kulttuuri – toimialallemme tyypillistä on nopea teknologinen kehitys. Varmistamme osaamisemme arvoa asiakkaillemme mm. 10 koulutuspäivällä vuosittain.
Hyvä työelämä – työn ja vapaan tasapaino on meille tärkeä asia, arvostamme jokaisen työntekijämme vapaa-aikaa tasapuolisesti. Emme ole koneita, jotka pärjäävät ilman lepoa.
Joustava työtapa – tarkoittaa Pinjalla esimerkiksi 100 % etätyömahdollisuutta ja työajan joustoja. Sujuva jousto perustuu työn tuloksiin sekä molemminpuoliseen luottamukseen ja arvostukseen.
Ammattiylpeytemme – meille on tärkeää, mitä meistä puhutaan. Haluamme ylittää asiakkaidemme odotukset ja olla heille pitkäaikainen sekä arvokas kumppani matkalla kohti tulevaa.