Department
Sales and marketing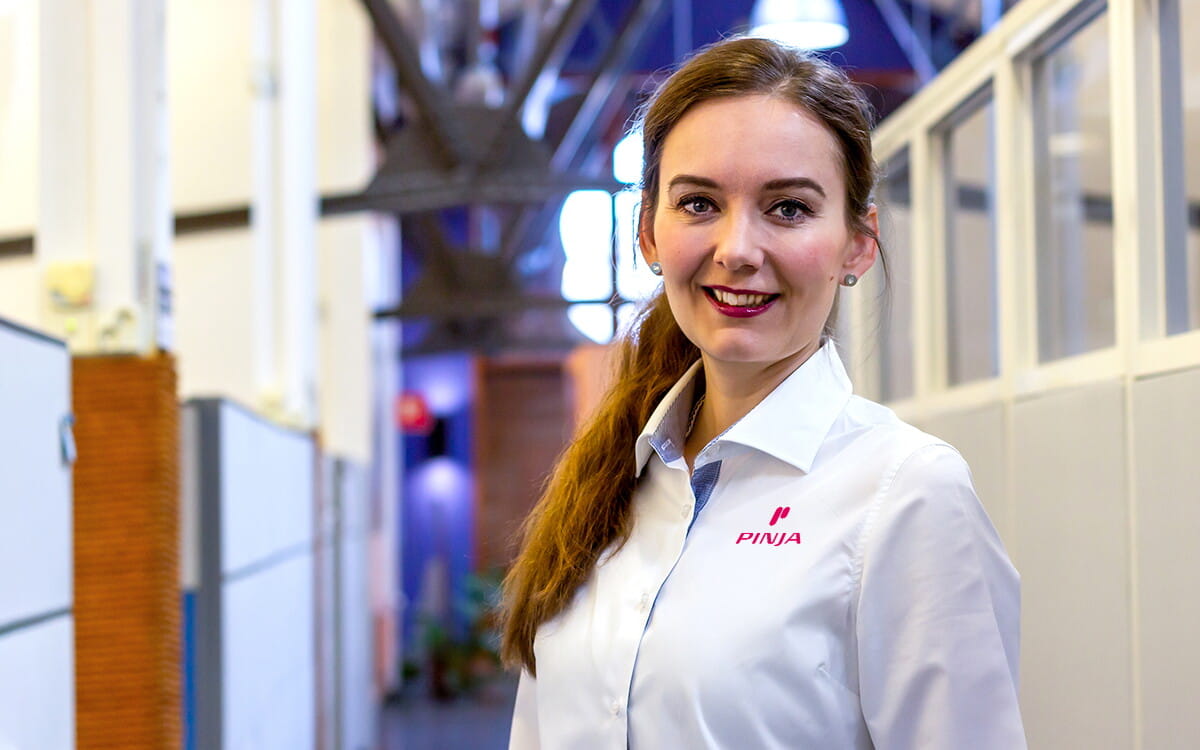 Top experts in interaction

Pinja's operating environment is captivating for top experts in sales and marketing, whether professionals or future talents. We have a wide customer base, extensive service range and internationally growing operating environment. We are developing into a modern organization and growing towards excellence. For us, sales and marketing are a combination of technique, creativity and strong expertise.
Perfect tools and strong organization to support achievements
We use both modern and traditional methods in a versatile way. We combine sales and marketing into one seamlessly operating unit. Our tools are among the best in the field. We improve our operating procedures continuously to allow our experts to concentrate, as much as possible, on creating value.
Results orientation, listening and team play are our daily life
Working at Pinja is not boring, this is made sure by workmates with a good sense of humor. By its very nature, sales work also entails fighting battles, but after closing the deal, the winning feeling is kept in the air and the sales bell rings. We are constantly looking for the best future talents and professionals in sales and marketing. Join a winning team!
Mitä arvostamme työyhteisössämme?
Jatkuvasti oppivat, onnelliset ja luotetut ihmiset ovat ne, jotka saavat yrityksemme kukoistamaan. Työkulttuurillemme on ominaista joustavuus, lähestyttävyys ja toisten auttaminen.

Hyvinvointi on meille tärkeää – seuraamme ja kehitämme sitä jatkuvasti. Kannustamme ja tuemme uuden oppimista monin tavoin, kuten koulutuksilla, kursseilla ja tapahtumilla.
Vaalimme työn joustavuutta yksityiselämän tasapainon edistämiseksi ja helpottamiseksi. Pinjalla järjestämme myös sosiaalisia tapahtumia työyhteisölle.
Innovatiiviset ja kansainväliset asiakkaamme ovat alan mielenkiintoisimpia. Varmistamme heidän liiketoimintansa jatkuvuuden, josta olemme ylpeitä joka päivä.